Show It And Save!
The Co-op Connections Card, Touchstone Energy's free membership card, offers cooperative members more than 24,000 local and national deals on products and services. There are over 37 million cards and key fobs in use in communities across the country. This card helps you save on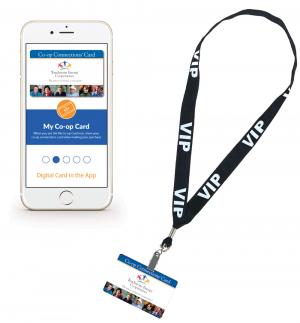 HEALTHY SAVINGS
Pharmacy, dental, vision, diabetic, hearing aids, chiropractic, lab testing, and MRI & CT scans.
HOTEL SAVINGS
Save an average of 20% at over 400,000 locations worldwide. 
 CASH BACK SHOPPING
Earn up to 20% cash back when you shop at over 2,000 online retailers.
EVENT DISCOUNTS
Save 10% at your favorite sporting events, concerts and theaters.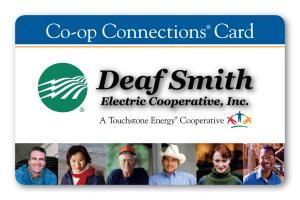 NATIONAL DISCOUNTS
Enjoy a wide variety of discounts that will save you lots of money.
INSURANCE
Save money by getting competitive insurance products.
The cards include discounts on prescription drugs at over 60,000 locations as well. Consumers have already saved more than $60 million on prescriptions alone!