Deaf Smith Electric Cooperative Government-in-Action
2022 Youth Tour Contest Rules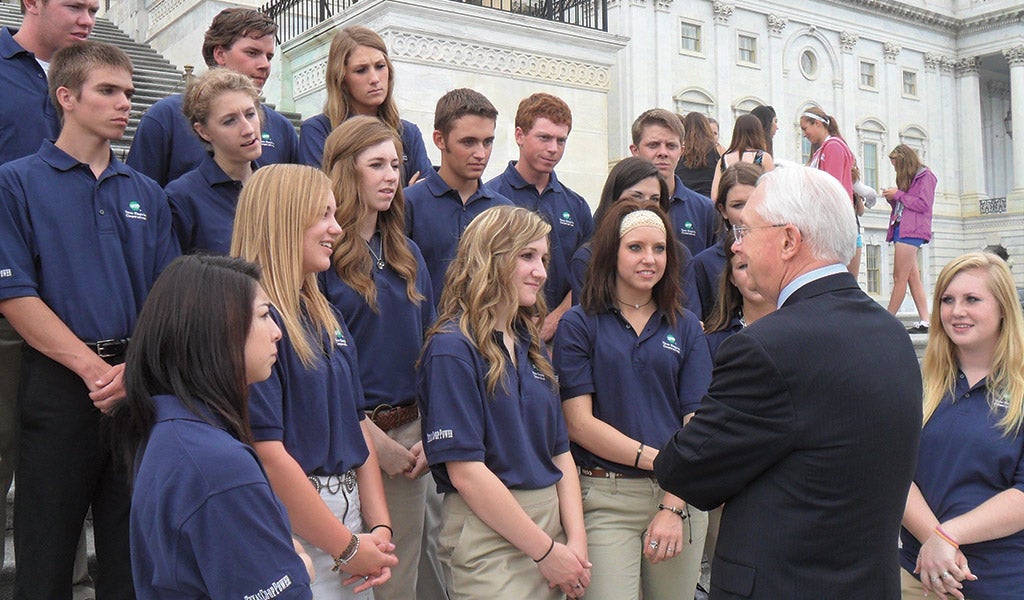 The Youth Tour contest is open to any cooperative member's junior or senior student, who attends high school in the general service area of Deaf Smith Electric Cooperative. This area includes the school districts of Hereford, Dimmitt, Nazareth, Bovina, Friona, Farwell, Adrian, and Vega. Any home-schooled student who meets the age requirement (16 at the time of the trip, June 12-21, 2022, and attend all parts of the Youth Tour, no exceptions, per Texas Electric Cooperative rules.), residing in these school districts is also eligible to compete.
Contestants, with their parents/guardians and teacher, will be the guests of Deaf Smith Electric Cooperative for a speech contest at 2 pm on Sunday, October 3, 2021, at the Cooperative office, 1501 E. 1st, Hereford. 
At this time, the contestants will present a 3-5-minute speech and answer questions asked by the judges. Questions and answers are included in the packet of information and may be used as reference material for the speech. A panel of independent judges will score the speeches and determine the winners.
Entry forms should be returned as soon as possible, but no later than 4:30 pm Thursday, Sept.30, 2021. Entry forms can be mailed to the co-op at 1501 E. 1st, Hereford, TX 79045, or emailed to shorrell@deafsmith.coop.